Control Data Usage on iPhone Running iOS 12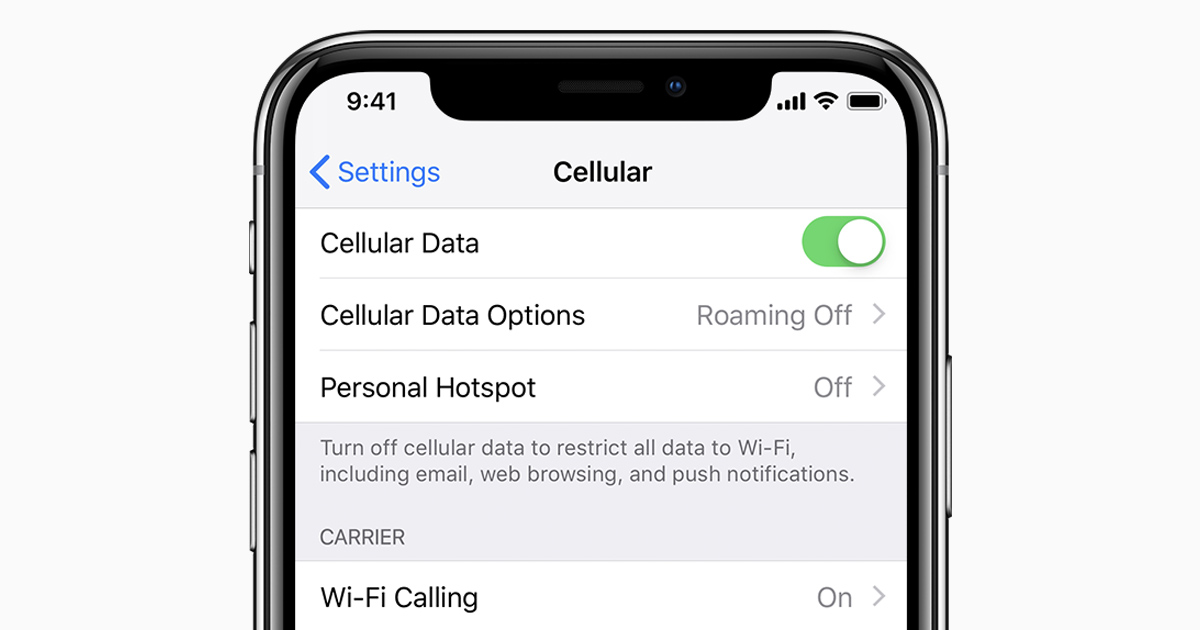 Check Apps Using Cellular Data
If your data bills have skyrocketed recently, the first thing to analyze is your app settings. Go to "Settings" > "Cellular." From there, you will see a list of apps in descending order of data usage for the current billing period. If you find any apps using a significant amount of cellular data, consider toggling those apps off.
Turn off Automatic App Updates
As soon as new app updates arrive, I like to jump the ship to try out the latest features and also make the app run smoothly. However, I avoid updating the apps automatically, especially when my iPhone is on limited bandwidth. It does help me conserve some data on my device.
Turn Off Background App Refresh
To ensure you get the latest news when you open an app, iOS automatically enables a feature called Background App Refresh. While this feature is great for keeping you up-to-date, it can quickly eat away at data without your knowledge. Turn off Background App Refresh entirely, or choose which apps automatically refresh in the background by going to "Settings" > "General" > "Background App Refresh."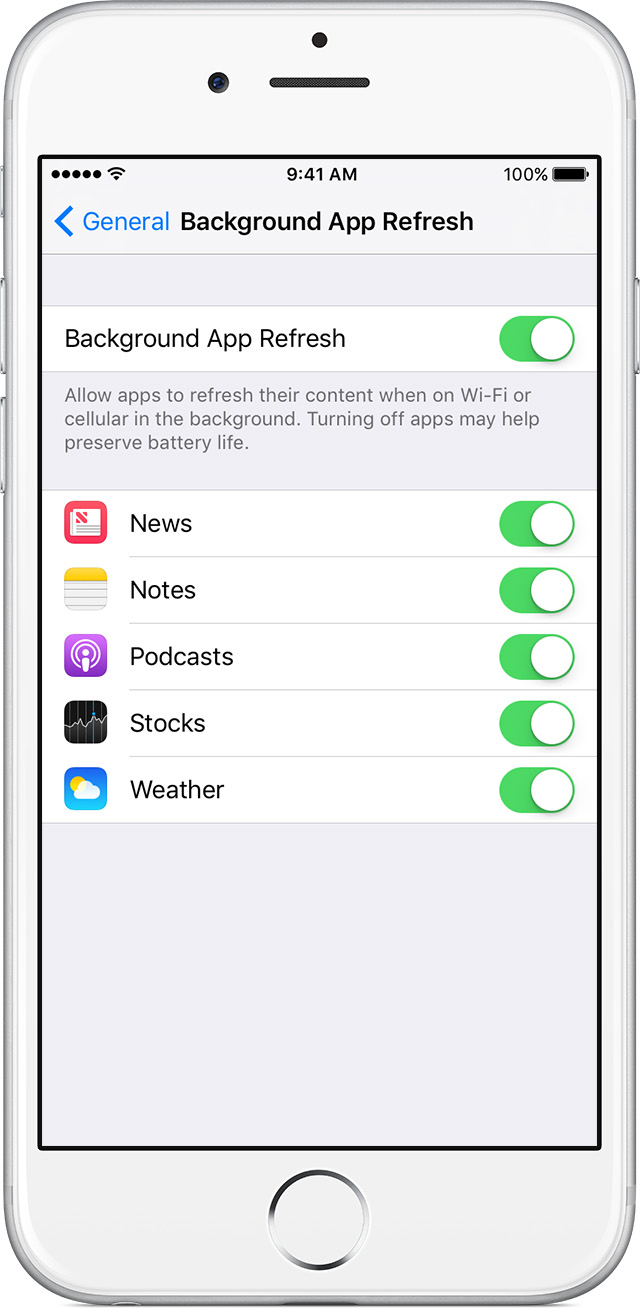 Prevent Downloads When off Wi-Fi
Another simple way to reduce iPhone data usage is preventing downloads when you aren't connected to Wi-Fi. To prevent your device from using cellular data to download movies, apps, music and more, go to Settings > iTunes & App Store. Then, toggle "Use Cellular Data" to off.
Disable Cellular Data for iCloud
The great thing about using iCloud Drive to sync files is that they sync in the background reliably. This something third-party cloud sync services can't do. But the side effect is that iCloud Drive might end up using a lot of data syncing your documents when you're out and about.So go to the Cellular section, swipe to the bottom of the list and toggle off the iCloud Drive option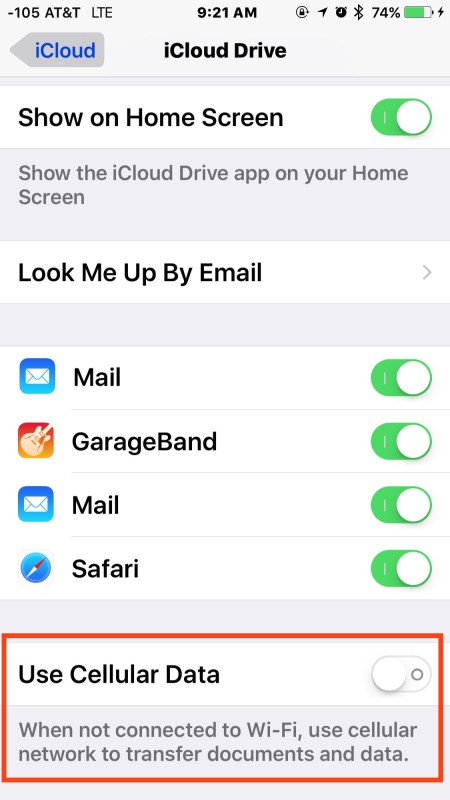 Turn off Wifi Assist
turn off the Wi-Fi assist feature. This can be a secret killer of your data plan. When you're on a slow Wi-Fi, this feature automatically switches you back to the cellular data network.Tap on the toggle next to Wi-Fi Assist button to turn this feature off.
Turn off automatic app updates
From Settings, go to iTunes & App Store section and make sure the Mobile Data toggle is disabled. Now, apps won't be updated automatically over cellular.
Don't use cellular data for streaming services
on't Use Cellular Data for Streaming Services
There's a toggle in the Apple Music section in Settings that makes sure that you won't use cellular data to stream songs.If you use a third-party service like Spotify or Play Music, you can achieve a similar effect by turning off the cellular access for the app from the Cellular section.
Disable Video Auto play in social Media Apps
Disable Autoplay Videos in Social Network Apps
Autoplay videos in apps like Facebook, Instagram, and Twitter use data even when you're actively looking at videos. So it's best to turn them off.
Facebook: Tap the More tab, select Settings -> Account Settings -> Videos and Photos -> Video Settings -> Auto-play and either select On Wi-Fi Connections Only or Never Auto-plays Videos.
Twitter: From your profile view, tap the Gear icon, select Settings -> Data -> Video Autoplay and then either choose Never play videos automatically or Use Wi-Fi only.
Instagram: From your profile view, tap the Gear icon on the top, select Mobile Data Use and toggle the Use Less Data option.
We really hope that these tips can help you save some money by protecting your data plan.
For any other software fixes or hardware repair needs you can always visit one of our stores near you to get advice on all Apple and Mac book, iMac, Samsung mobile , Huawei mobile and tablet repairs. We also offer mobile batteries and cracked screen replacements as well as service liquid damaged circuit board repairs.