Samsung Galaxy Note 10 Review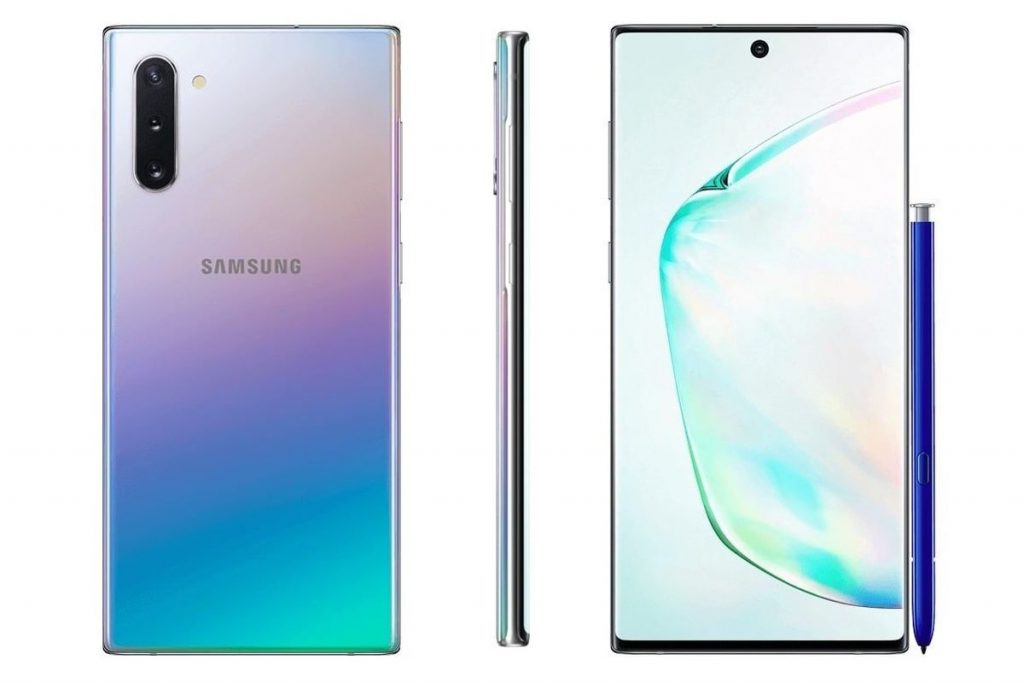 Samsung finally launched the Galaxy Note 10 phones. For the first time, the company released two Note devices, much in the same way it launched three Galaxy S10 phones earlier in the year. Sadly, while the S10 trio has received positive reviews across the board—indeed, we're big fans of the devices—the Note 10 duo is, well, not quite as impressive.
Samsung's Galaxy Note series has a reputation of being the absolute best Android phones on the market. The Galaxy Note 10 fails to live up to the lofty expectations that have come to be placed on Samsung's note series.
Note devices are always chock-full with the latest specs, and that's no different with the Note 10 and Note 10+.
Powering the phones are Qualcomm's blazing-fast Snapdragon 855 processor, you can get up to 12GB of RAM, the displays support HDR10+, and Samsung's finally boosted its wired charging speeds (up to 45W!).
Note 10+ Note 10
Operating System Android 9 Pie
One UI 1.5 Android 9 Pie
One UI 1.5
Display 6.8-inch Dynamic AMOLED
3040×1440, HDR10+ 6.3-inch Dynamic AMOLED
2280×1080, HDR10+
Processor Snapdragon 855 Snapdragon 855
Memory 12GB 8GB
Storage 256/512GB 256GB
Rear Camera 1 12MP, f/1.5-2.4, OIS, 77° FoV 12MP, f/1.5-2.4, OIS, 77° FoV
Rear Camera 2 16MP, f/2.2, 123° FoV 16MP, f/2.2, 123° FoV
Rear Camera 3 12MP, f/2.1, OIS, 45° FoV 12MP, f/2.1, OIS, 45° FoV
Rear Camera 4 VGA DepthVision
f/1.4, 72° FoV n/a
Front Camera 10MP, f/2.2, 80° FoV
auto focus 10MP, f/2.2, 80° FoV
auto focus
Battery 4300mAh
45W wired
15W wireless 3500mAh
25W wired
12W wireless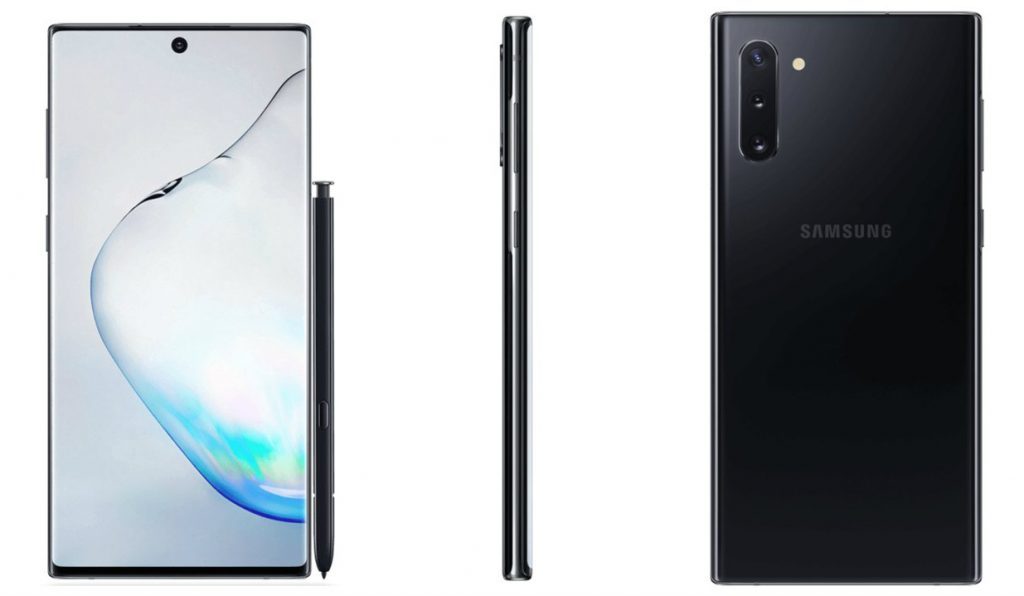 Samsung's shaking up its Note release formula this year by launching not just one new Note, but three — the Note 10, Note 10+, and Note 10+ 5G.
The regular Note 10 is the cheapest of the bunch, and for the first time since we can remember, offers a true Note experience in a surprisingly manageable form factor. Samsung usually tries to make Notes as big as it can, but the Note 10 has a similar footprint to the Galaxy S10. While we still wouldn't consider it a small phone, it's definitely a breath of fresh air for the Note series.
Unfortunately, the Note 10 does come with some drawbacks to achieve its "low" price. Its display is only 2280 x 1080 Full HD+, there isn't support for expandable storage, and the battery capacity isn't the largest at just 3,500 mAh.
If you want this year's best Note, you'll want to get the Note 10+. It has a larger display with a higher Quad HD+ resolution, a bigger battery, an additional Time-of-Flight rear camera, and supports microSD cards for extra storage space.
Last but not least, there's the Note 10+ 5G. As the name suggests, this is essentially the same phone as the Note 10+, save for the fact that it can connect to 5G networks.
Make no mistake about it, the base Galaxy Note 10 is no true Note 10; it is a Lite phone. A Galaxy Note 10e. A Galaxy Note 10 Mini. A means by which Samsung could offer an upsell in the form of the Note 10+. The Note 10 is, by most metrics, a worse phone than the Note 9.
For any other software fixes or hardware repair needs you can always visit one of our stores near you to get advice on all Apple and Mac book, iMac, Samsung mobile , Huawei mobile and tablet repairs. We also offer mobile batteries and cracked screen replacements as well as service liquid damaged circuit board repairs.